Team of Bark Ireland has visited Reykjavik and spent some time working with Barka Iceland team. Below you will find a short note how the visit went (written by Aleksandra)
28th of Sep to 02nd of October
Barka Ireland study visit to Reykjavik.
  The first day we arrived in the afternoon and we had opportunity to explore the city. Reykjavik really tells me what a small city is supposed to be in the 21st century. Apart from the small amount of public transport and the sprawl, I really think this is a good-looking role model for a small city when it comes to infrastructure. The buildings are all contemporary, even somewhat futuristic.
Next da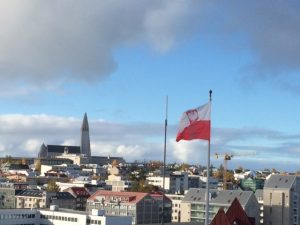 y we went to visit one of the shelters. In the city of Reykjavík there are three shelters, one of them is for woman only and another, the bigger one is for adult's man and woman. People are allowed to enter the shelter at 4 pm and they have to leave the place in the morning after having a breakfast at around 10 am.
There is one day centre for the homeless where they can have second breakfast and lunch. It´s open from 10 am to 2 pm, everyone is welcome and the place is visited by anyone looking for a free meal, a place to sit and read the paper or a place to meet with friends. We meet polish group of homeless people who live in Ice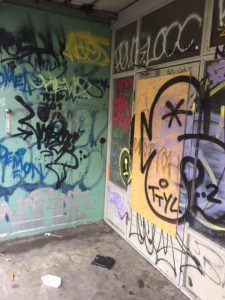 land between 4 to 13 years. We spent with them few hours. Their stories are quite similar to the stories of homeless people we're working in Dublin. Of course homelessness and rough sleeping are far more complex than simply finding yourself on the street one day; any number of issues – mental health, drugs and alcohol, crime – play their part. People were very friendly and openly talked about their life in Iceland. Most of them said that one day they will do somethings, stop drinking and look for job, they said that if people want to work in Iceland, they can find job very quickly.
We had opportunity to meet with manager of the shelter. During that meeting we found out that between 30 and 50 percent of those who take advantage of the shelter are foreigners, most of them Polish, with legal residence in Reykjavík. Mostly these are men who came here for work. Following the economic crash, they have lost their jobs and homes and battled alcoholism. It's hard for them to seek treatment, since there is no offer in Polish language and these men typically do not have strong English and Icelandic skills.
This meeting for me personally was very inspiring because we not only found out interesting information about rights of homeless people in Iceland but I could also see that the person who manage that place was able to openly talk about his own path , I could see that for him working with homeless people is very close to his heart.
The day after we went to the City Hall to meet one of the person who works with migrants and refugees. Joanna is a Polish lady who lives in Icela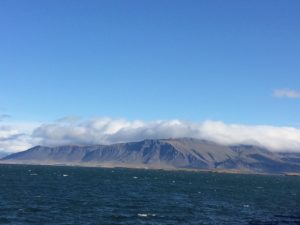 nd for 13 years. From that meeting I definitely learned that homeless people in Iceland have stronger social support than in Dublin. Reykjavik city is also implementing Housing First program and accommodating people in social housing, although the list for this kind of place is quite long. Most of individuals who are homeless are between 21 and 30 years old but the youngest is 18 years old and the oldest 75. There is more man than women.
The weekend we have spent traveling around Iceland. This was only thanks to kindness of amazing team of Barka Iceland: Jurek, Dorota, Magda. Their warm welcome and great companion during our visit and our road trip make our stay very pleasant and full of interesting time. Thank you so much Dorota, Jurek and Magda.
Aleksandra Kubiak
Barka Ireland